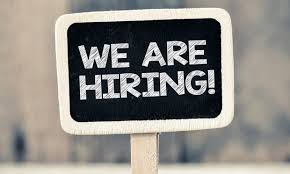 Immediate Supervisor – Community Development Director
General Responsibilities
A. To provide assistance and perform the following duties, including but not limited to:
Be a strong supporter of Sheldon and its business community
Accounts payable/receivable
Preparing weekly, monthly, and annual office communication
Prepare weekly SCDC Insider/ Monthly Community Calendar
Answering Phones/Reception
Preparing Monthly Financial Statements
Preparing Bills to be paid and preparing check requests
B. Routine and specific filing and record keeping.
C. Keeping various schedules & proceedings current.
Other Duties
A. Assistance to the Community Development Director and Chamber Director as needed. Ability to keep designated material & information confidential.
B. Perform letter writing and other information as required; some of which may be confidential in nature.
C. Manage all pertinent personnel information for all staff.
D. Typing, filing and permanent record keeping.
E. Assist Community Development Director & Chamber Director with various accounting and financial record keeping as necessary.
Minimum Qualifications
A. High school graduate or equivalent. Additional college education in secretarial, accounting, or human resource management preferred.
B. Must be experienced with Microsoft Office.
C. Excellent public relation skills. Ability to work well with staff and public.
D. Organizational skills, special attention to detail.
E. Experience with QuickBooks preferred.
Requirements
Proper professional office clothing & apparel is expected.
Must be willing to learn and accomplish payroll duties.
Willingness to perform other duties as assigned.
Valid Iowa Driver's License. Must be insurable.
Ability to lift 20 pounds frequently and up to 35 pounds occasionally without assistance.
Keep non-public information confidential.
Ability to file documents, etc., in a variety of file cabinets & storage areas without assistance.
Disclaimer
The above statements are intended to describe the general nature and level of work being performed by the person assigned to the position. They are not intended to be an exhaustive list of all responsibilities, duties and skills required for the position.