Sheldon Chamber
Chamber Director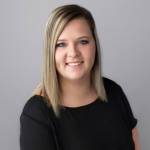 Events in Sheldon
Sheldon is a growing community with events for the whole family. Take some time to explore what events happen in the community below.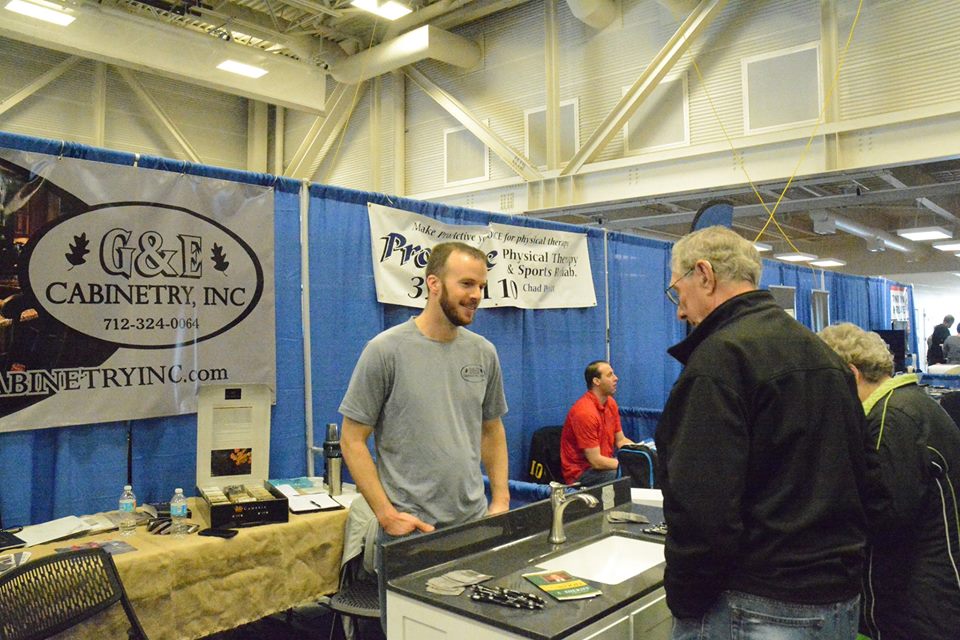 Home and Design Expo
Sheldon Home and Design Expo 2020 will take place on Saturday, March 21. at  the Northwest Iowa Community College Lifelong Learning Center from 9am- 3 pm. Many vendors come and display their products and services. Prizes are given out throughout the day to many that are in attendence.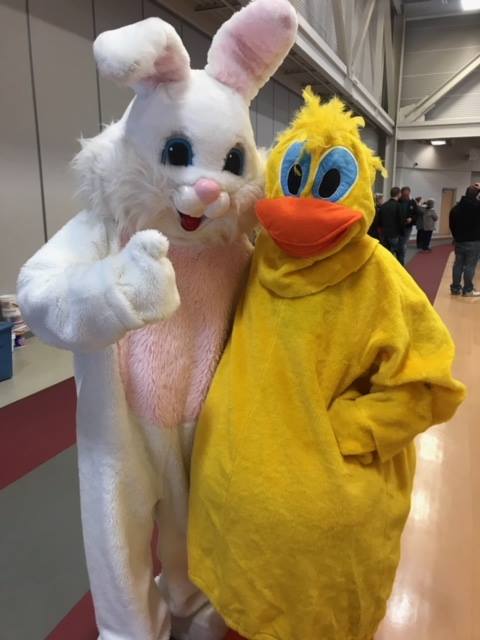 Easter
Easter is a fun time for all ages in town. The season kicks off with the Golden Easter Egg hunt, where an egg is hidden in town and clues are given each day as to where it might be. The fun continues with the children's Easter Egg hunt, where the kids hunt for eggs in the park and chances to win new bikes!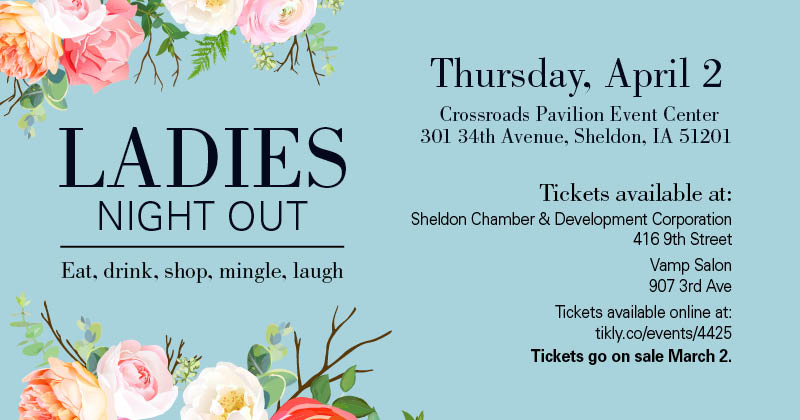 Ladies Night Out
Ladies Night 2020 will be take place on April 2, 2020 at the Crossroads Pavilion and Event Center. A night full of entertainment, food, shopping, and socalizing will take place. The speaker this year will be Deadra Stanton, who will inspire you to enjoy life, laugh at life's situations and most of all…"Don't Shoot Skinny Rabbits". Tickets are avalible for $25 a person or you can reserve a table for 8 $200. Contact soostra@cityofsheldon.com for more information.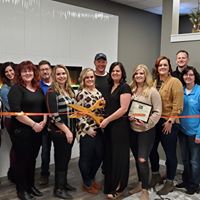 Ribbon Cuttings
As new businesses open up or go through a remodel in town, the Sheldon Chamber and Development hosts a Ribbon Cutting at the location to welcome them to the community or celebrate their changes. Community members are invited to come help welcome the new business into town.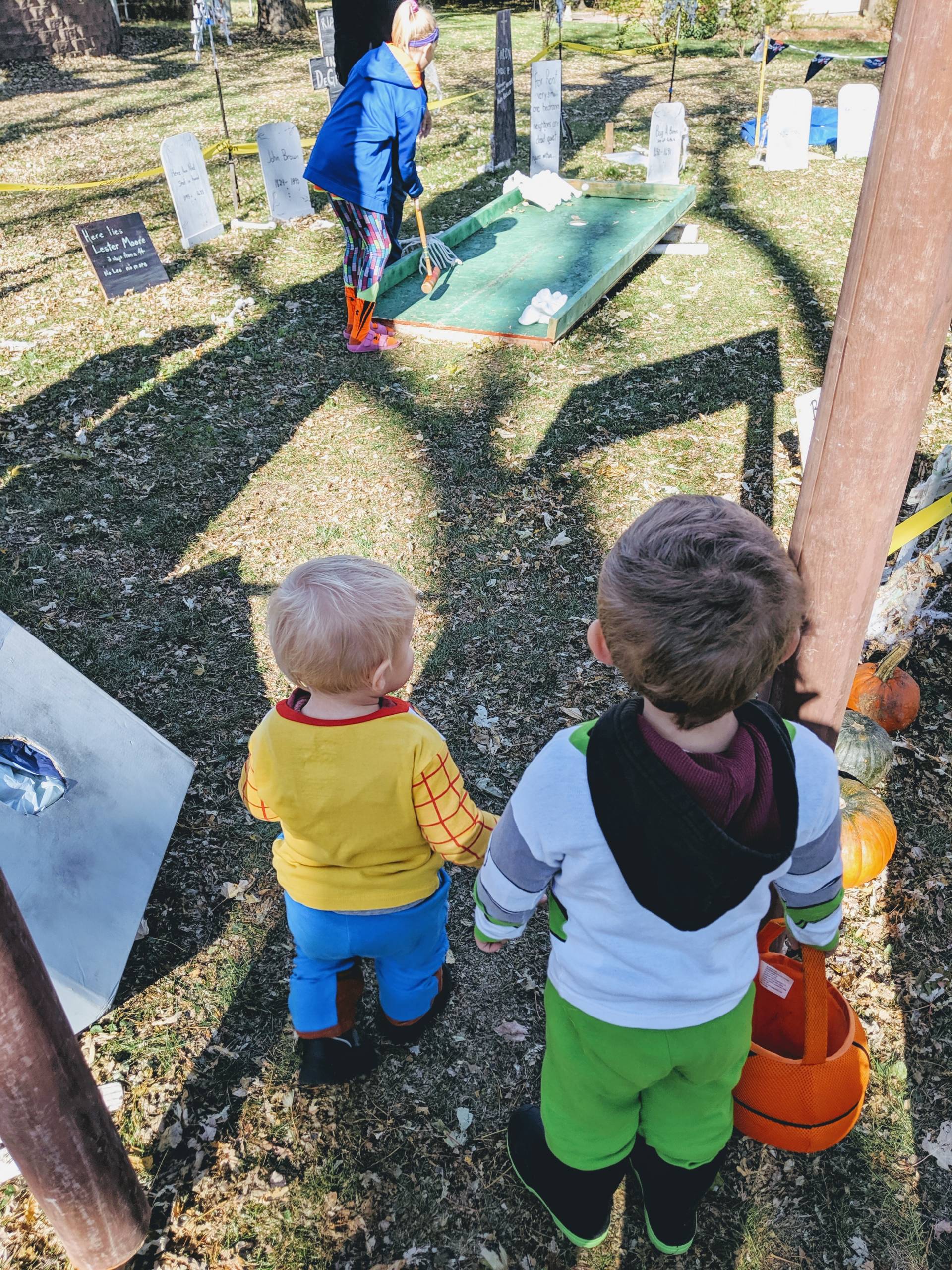 Trick-Or-Treating
During Halloween, downtown businesses pass out candy to the children as a start off of Trick-or-Treating for the evening. The Saturday around Halloween, there is also a children's carnival at the Prairie Arts Histrical Park where kids can participate in outdoor carnival games in their Halloween coustums.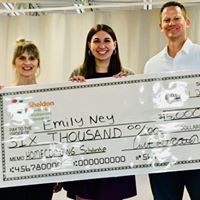 Homecoming Scholarship
Talented workforce recruitment and attainment has become a strategic priority for the Sheldon Chamber and Development Corporation (SCDC) and in response we have created a grant program to recruit our area's top talent back to Sheldon.  Our goal with this program is to do what we can to encourage those former students, and now recent college graduates, to consider coming back, making Sheldon their home, and filling the high-quality jobs available locally.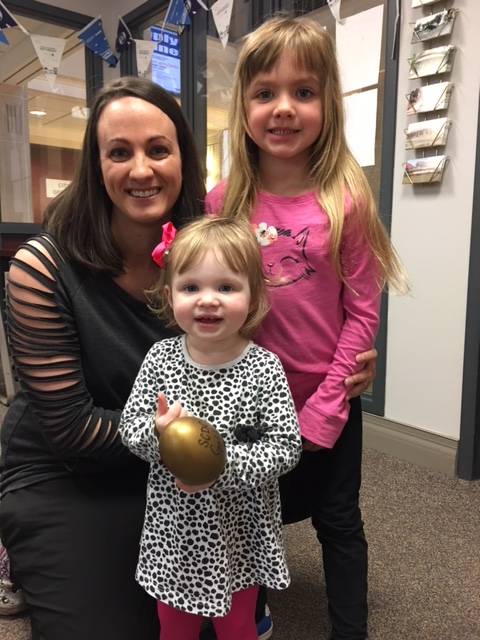 Golden Easter Egg Hunt
The Golden Easter Egg Hunt takes place around Easter each year. A golden Easter Egg is hidden within the city limits and a set of clues is given each day on the location of where the egg might be. The lucky person who finds the Golden Easter Egg will be gifted a gift basket full of gift cards, free services, and Sheldon Dollars to be used around Sheldon!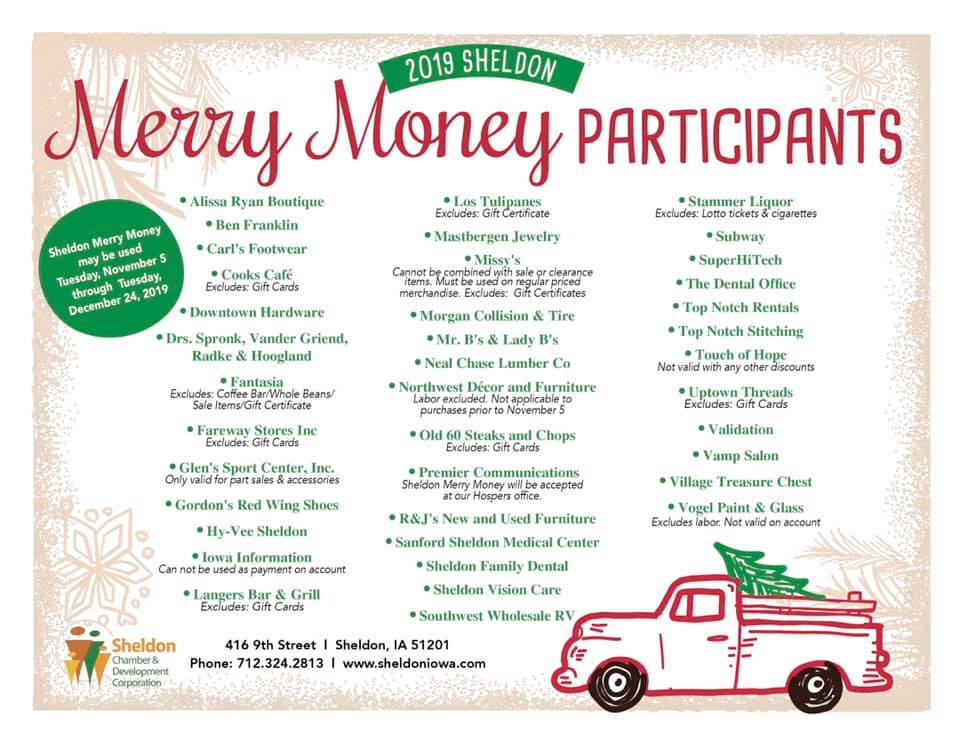 Merry Money Sales
Merry Money is sold each Christmas Season. Merry Money is bought at a 10% discount and can be spent around town at participating businesses from November – Christmas Eve.
In 2019 $125,000 worth of Merry Money was sold and circulated throughout the community to promote shopping local during the holiday season.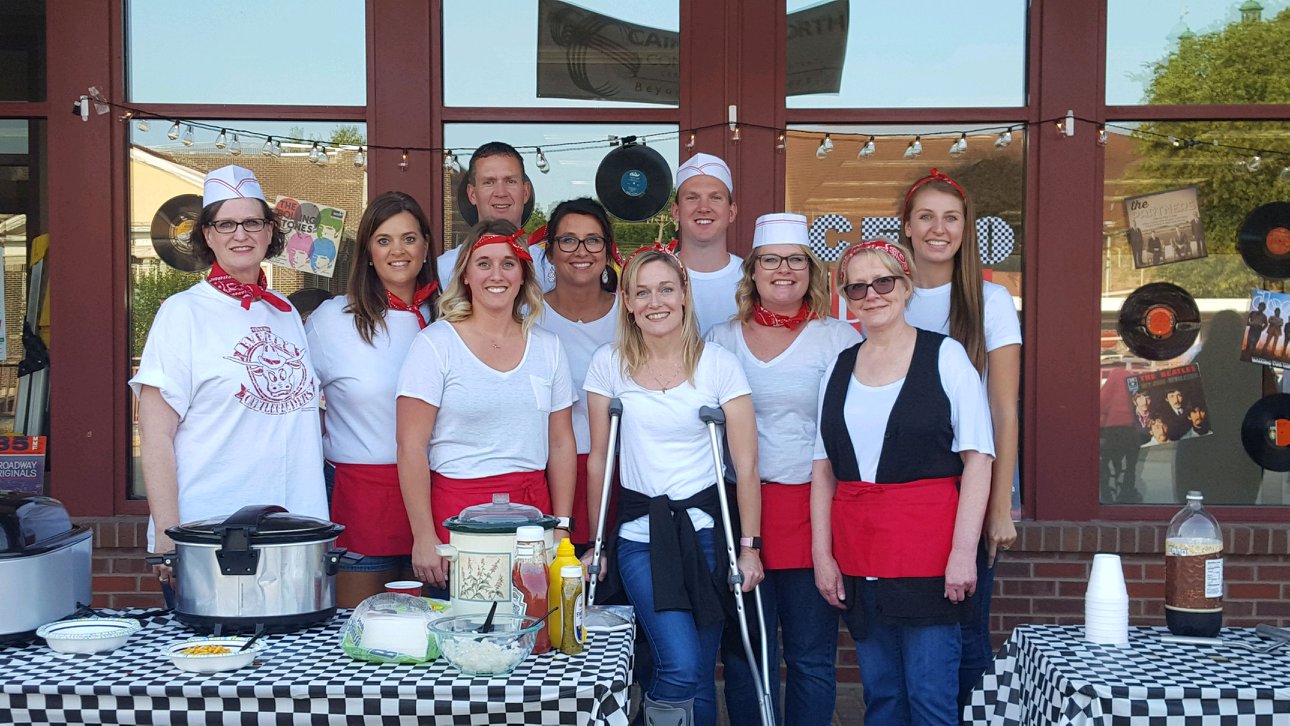 Hot Dog Days
Hot Dog Days takes place during the dog days of summer! Sheldon businesses partipate by serving different types of hot dogs to community members! Many community members come out to enjoy hot dogs, creative toppings, and the different themes put on by each business.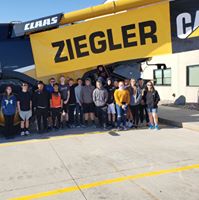 O'Brien County Career Day
O'Brien County Career Day takes place each spring for O'Brien County sohpmores to explore career options in the area. There is also a homecoming scholarship that is presented to an individual who grew up in the area and returned to work in the area.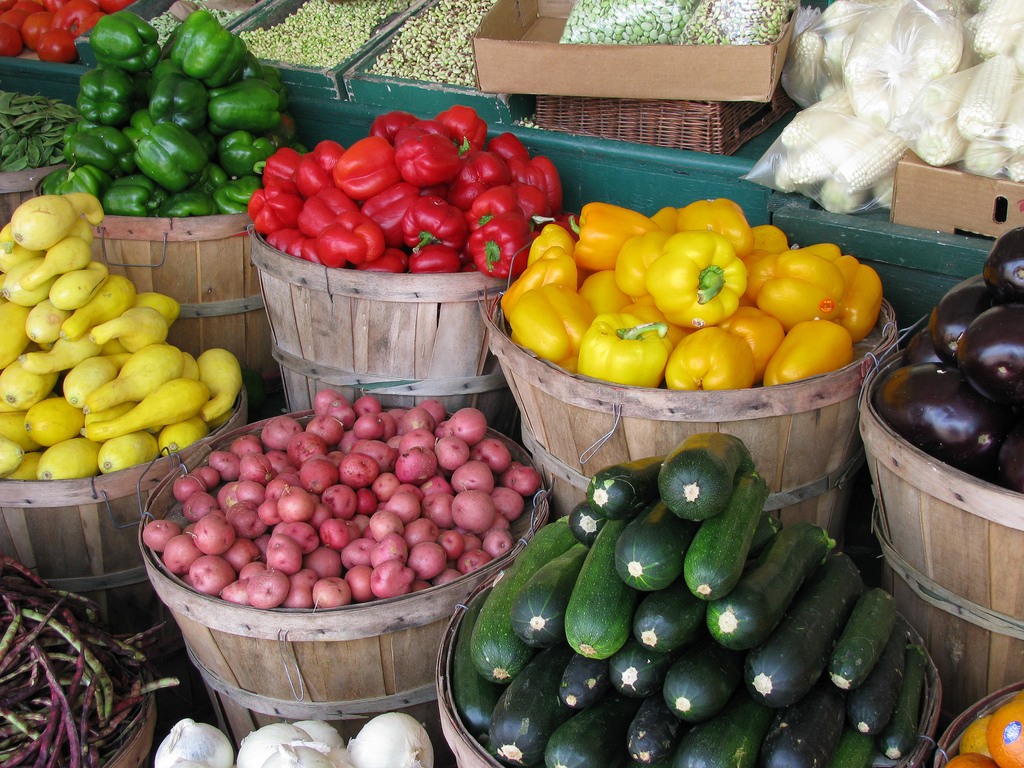 Farmers Market
Sheldon's Farmers Market runs during the summer months in town. Local vendors bring their goods to be sold at the farmers market. Sheldon's Farmer's Market is open Mondays 4:30-6:30 pm in the summer months.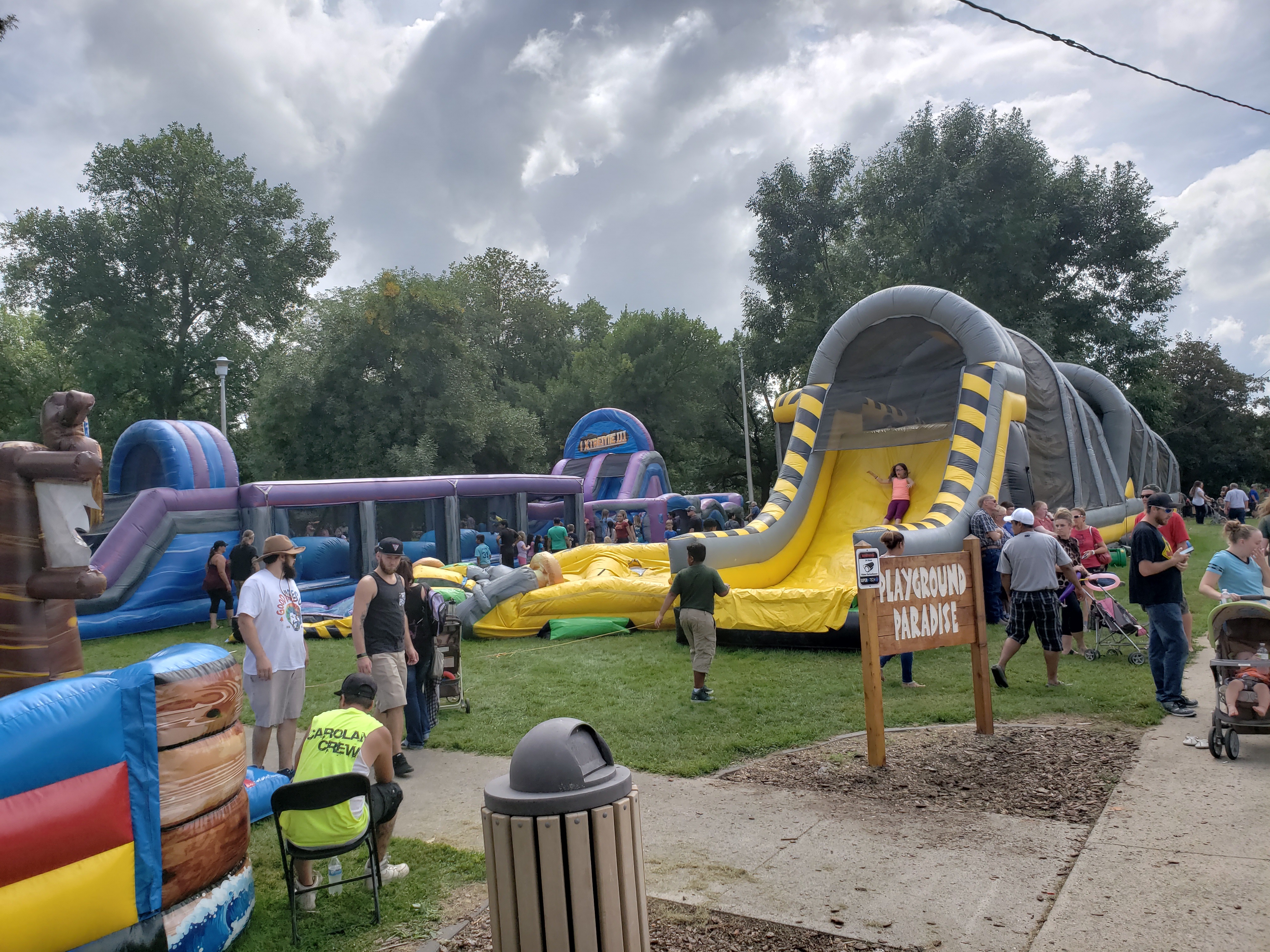 Celebration Days
Celebration Days is one of Sheldon's largest events. Celebration Days takes place over Labor Day weekend.  Events during the weekend include a parade, car show, fly in breakfast, inflatables at the park, craft vendors, and so much more. Sheldon is the place to be on Labor Day weekend.