Sheldon Community Ambulance Team
Paramedic Level EMS Service
Est. 1971
 Mission Statement
To Preserve and enhance quality of life by providing comprehensive emergency medical services skillfully and compassionately.
 About Us
Great working atmosphere.
Updated Equipment, Training, and Protocols.
Inclusive Team Dynamics.
Transparent Leadership.
Paid Training and Continuing Education
Employ Driver's, EMR, EMT, AEMT, Medics, RN's.
Meetings are held every other Thursday evening at 6:30 p.m.
Leadership: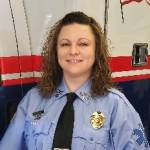 Krysten Haan
SCAT Director/EMS Coordinator
712-631-4779
khaan@cityofsheldon.com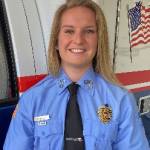 Mariah Jansen
Assistant Director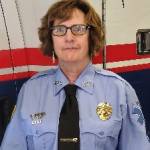 Maria VanVelzen
Secretary/Treasurer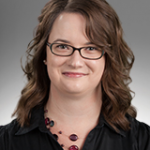 Dr. Amy Wingert
Medical Director
712-324-5356
To apply please contact any SCAT member, call (712) 631-4779, or applications are available at the City Office or by clicking here. They can be mailed, dropped off at the City offices, or emailed to khaan@cityofsheldon.com.
Fire Department
Fire Chief :
 Dennis Kruger
1st Assistant:
 Brad Hindt
2nd Assistant
Scott Meinecke
Mission Statement
Dedicated to saving lives and property. To provide the community the best service possible in emergency situations with the training and knowledge we have learned, and also pass on the training and knowledge to aid in calls to come.
Organized:
1884
Town size:
5,512
The Sheldon Fire Company is a total volunteer service.
Members consist of:
1 – Chief
2 – Assistant Chiefs
3 – Captains
3 – Lieutenants
21-Firefighters
4 – Student Firefighters
We offer a high school student program with junior or senior members.
Average Calls per Year:
85
Call Types:
Fires, Rescues, and Accidents
Equipment:
Aerial Platform – 100ft LTI 1000 GPM pump
4 Pumpers – 1999 – Spartan/ Luverne 1500 GPM pump
1978 – Ford/ Pierce  1000 GPM pump
Rescue –  2009 – Spartan/ Chrimson 1500 GPM pump
Tanker – 2007 – Midwest Fire 2000 gal. 500 GPM pump
Antique Trucks:
1884 – Hose Cart 1918 – Luverne 250 GPM Pumper 1960 – Dodge Luverne 500 GPM Pumper
Meetings:
24 per year (Meet the 1st & 3rd Thursday night of the month)
Certifications Held by Most Members:
Firefighter I, Firefighter II, ERT, Hazmat Awareness, Hazrat Operations, First Responder, CPR, and Confined Spaces. There are many more also.
Territory:
81 square miles with mutual aid to surrounding towns within 30 miles.
ISO Rating:
4
To apply please contact the department head.  For an application, please click here.