Sheldon Outdoor Aquatic Address
415 19th Ave.
Sheldon, IA 51201
Sheldon Outdoor Aquatic Center's Phone Number:  712-324-4771
Opening Date:  Saturday, June 1, 2019
Open Swim Pool Hours:  Monday-Saturday: 1:00-8:00 p.m.  Sunday: 1-5 p.m.
Register for:  Private Swimming Lessons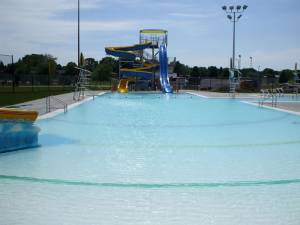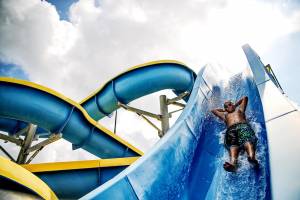 Sheldon Outdoor Aquatic Address
415 19th Ave.
Sheldon, IA 51201
Pool Rates, Daily Rates
Student (4-18 years) $4.00
Adult (19 years and up) $5.00
Note: We do not accept any debit or credit cards at the Sheldon Outdoor Aquatic Center
Note: Children must be 9 years old to swim by themselves if they are under 9 years old they must be accompanied by someone at least 16 years of age. For any special request or questions on this rule contact the Recreation Director at 712.324.2769. Certain exceptions can be made if approved by the Recreation Director.
Memberships
Family (immediate only) $130.00
Single $75.00
Punch Card (10 admissions)
Student $35.00
Adult $45.00
Pool Rental Rates (private usage)
1 hour $150.00
2 hours $250.00
Pool will be available to rent:
Monday-Friday: 8:00-10:00 p.m.
Saturday: 10 a.m. – 12 p.m., 8:00-10:00 p.m.
Sunday: 5-9 p.m.
The City of Sheldon and the Holiday Inn Express have partnered and offer a joint membership, for use at both pools.
Joint Indoor/Outdoor Pool Memberships
Family (immediate only) $220
Single (Annual) $120